A keyboard is a very essential thing to work on PC or even laptop because the keyboard of a laptop is not so comfortable to use and it gives strain on your hands. Also, you cannot use your laptop's keyboard for gaming comfortably.
There are so many keyboards in the market and some of the keyboards from top manufacturers like HP and Lenovo are too expensive and you shouldn't waste money on them even if they offer you good features. Because a keyboard is a part of your PC which doesn't need to have high specifications. It should be just comfortable to use. You can buy keyboards up to 25000 Rs. in the market but you shouldn't waste your money at least for a keyboard.
So we have found the most reliable keyboard for you which has price less than 400 Rs. And this is the Amkette Xcite Pro Wired USB keyboard.
While explaining about a keyboard, there is no need to talk so much about it. This keyboard is very comfortable to use and you can even use it for gaming. It has USB to connect to your PC or laptop. Also, it has 'Spill Resistant' design which is a great feature. And again, this keyboard looks so attractive and stylish and gives you the feel of a gaming keyboard.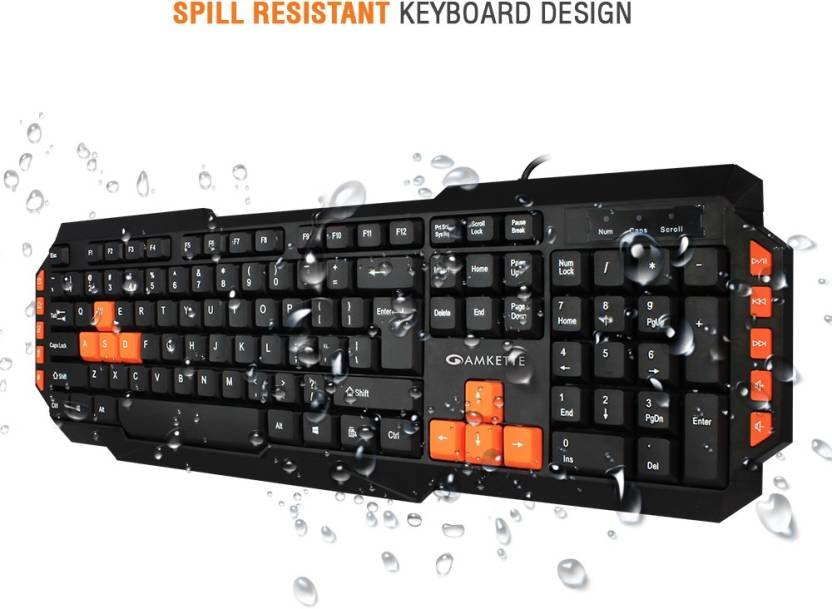 It also has stylish media controls on both sides such as pause/play, next/prev, mute button and volume buttons. So, this keyboard is going to make you watch youtube videos or playing music very comfortable.