Buying a new smartphone is very exciting and it gives you so much happiness. A smartphone is not just a smartphone. It is your best friend which stays besides you 24 hours. You can't spend a single day without it. So, it becomes important to buy a good one. Most of the smartphone buyers are young in our country and they need a smartphone with which they can do daily tasks easily, play heavy games and which looks good. Many buyers of smartphones in our country are from middle class families and they are on a mid-range budget of around 12-15000 rupees. It becomes difficult for them to choose a good smartphone because they don't know which factors of the smartphone they should consider before buying. It is not good if you buy a smartphone due to only its Brand name and later it does not give you even half a day of battery backup. So, here are the factors which you should consider before buying a smartphone in this range:
1. Battery backup and charging speed
Battery backup is the first and most important thing which you should concern while buying a smartphone. No matter how your phone performs or how attractive it is, it will be a bad choice if you don't buy a smartphone with a good battery backup. Your phone's battery should last at least one day. Many smartphones have a battery of 3000mAH to 4000mAH battery in this price range and a smartphone having 4000mAH battery can give you a backup of more than one day. Smartphone having a 3000mAH battery can give you a backup of one day. So make sure that you don't buy a smartphone having battery capacity less than 3000mAh because these smartphone's battery can't even last half a day and you will have to charge it again and again.
Charging speed is also a very important factor which you should consider because it is not good if your smartphone sticks to the charger three hours to get fully charged. Many smartphones have fast charging in this price range and they get charged very rapidly and save your time. Motorola phones are clear winner here because most of the phones of this company have 'Turbopower' charging due to which they get charged very fast and save your time.
2. Processor and speed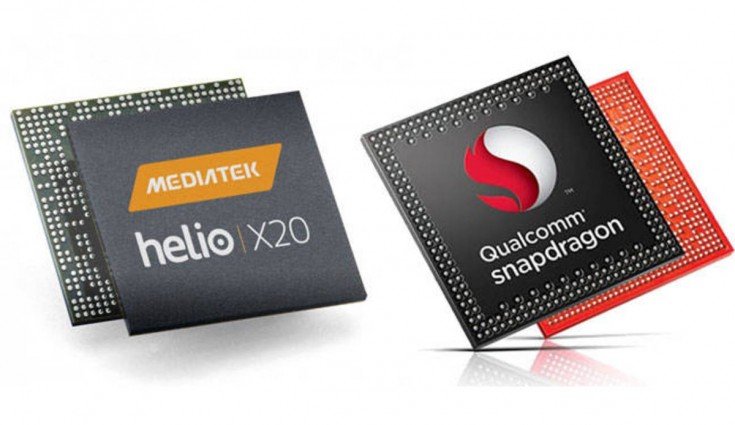 The second most important thing you should consider is obviously the processor of the smartphone. Processor is the heart of the smartphone and it should work fast and efficiently. Your phone's battery backup mainly depends on the processor of your phone. The Snapdragon 625 and snapdragon 636 are the best processors in this price range and many smartphones have these processors. They give a very good speed and use very less power to work. This means they don't waste power of your battery. These processors also have a very less amount of lag. So make sure that you choose a mobile with a good processor.
3. RAM and Storage
As we all know, more RAM means more speed and less load on the processor. So, a normal smartphone with 4GB RAM is more than enough to live with. Coming to storage, there is nothing to talk about it. It is only your choice, if you want to store a lot of photos or movies in your smartphone, buy a smartphone with a good 64GB internal storage. Most of the smartphones support micro SD cards upto 128GB in this range so that you can increase it by your own.
4. Camera
The camera stands on the third place here and make sure that you choose a phone with dual rear camera. Single camera phones are old and the era of dual camera smartphones has started now. Dual rear cameras give you photos with a blurred backgrounds and you can also zoom in more than a normal smartphone. There is competition here too. Xiaomi and Nokia smartphones have a very good portrait mode while Motorola phones can take good pictures in low light. So if you want to take portrait photos, you can buy Xiaomi phones or if you want an overall camera smartphone which can take good photos even in low lights, you can buy a Motorola phone.
5. Looks
Smartphone's look is also a main thing which you should consider before buying. Don't buy bulky or thick phones if you are more concerned about looks. You should consider build quality also. Your smartphone should have a bigger screen with a smaller body. Watch out the gaps near the volume buttons and screen buttons. The smaller the gap, the sharper its body is and it looks attractive. Nokia phones are clear winner in looks because they have the best build quality and give you a premium feeling. So if you are concerned about looks, Nokia is the best choice.
6. Service network
The last and the most important thing. The service network. Imagine you have bought a new smartphone with so much hard work and sacrifice. And within one month, it stops functioning or gives you problems such as not charging properly or its software becomes corrupt. And there is no authorized service network in your city. If this happens, you will regret buying that smartphone. Remember, you have to take your smartphone to only authorized care center if some problem arrives within it. If you don't have a care center and take your smartphone to a local care center, they will not repair it properly and your phone will definitely show another problem in the future. Your warranty will also get expired if you bring it to unauthorized care center. So, make sure that you have a care center for your smartphone in your city. Motorola and Xiaomi built a very good service network in small towns of our country so that you will remain tension free and they also give a very good service.