Apple has launched iPhone 11 on 10th September and it has three models; i.e. iPhone 11, iPhone 11 Pro and iPhone 11 Pro Max.
All the three smartphones have Apple's new A13 Bionic Chip with Third Generation Neural chip and it is faster than the previous A12 Bionic Chip. Apple claims that this is the world's most powerful chip in a smartphone. Apple also claims that they have improved the face recognition technology which is now faster and more accurate and is able to recognize face at inclined angles. Apple has also made some visual changes in these smartphones such as providing separate metal rings for each lens of the camera, lowering down the Apple logo at the backside. iPhone 11 is available with 64GB,128GB and 256 GB storage options while iPhone 11 Pro and 11 Pro Max are available with 64GB,256GB and 512 GB storage options.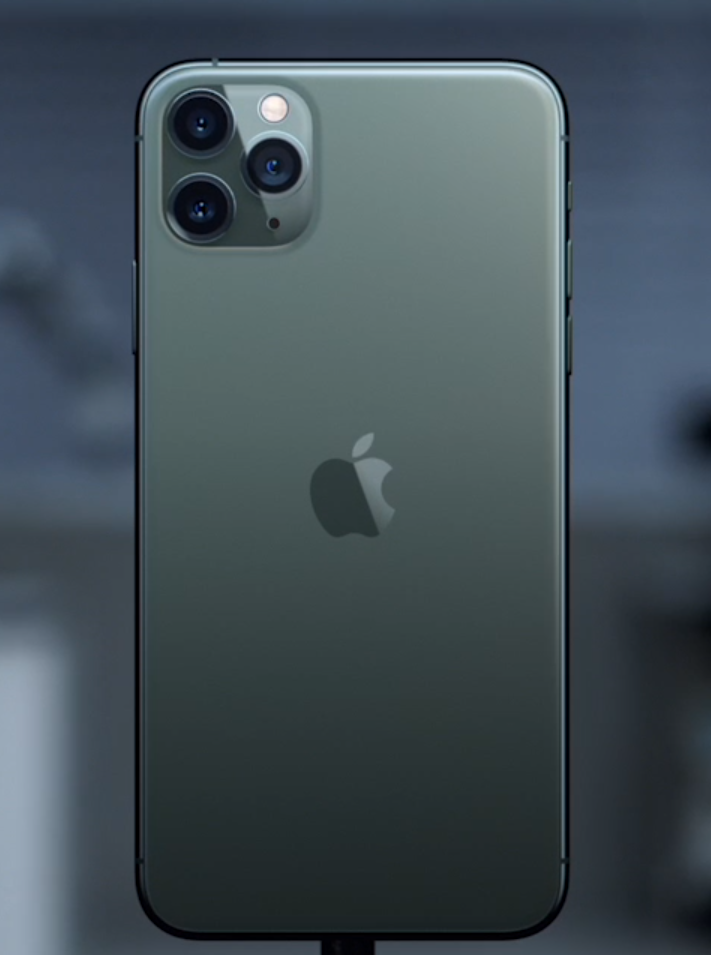 The iPhone 11 seems an elder sibling of iPhone XR and it has small 6.1 inches display with 1798 x 828 pixels resolution which has a low 326ppi pixel density while iPhone 11 Pro has 5.8 inches OLED display with a high resolution of 2436×1125 pixels with pixel density of 458ppi and iPhone 11 Pro Max has a large 6.5 inches OLED display with 2688×1242 pixels resolution with 458ppi pixel density. It is clear that iPhone 11 Pro and 11 Pro Max have better displays than iPhone 11.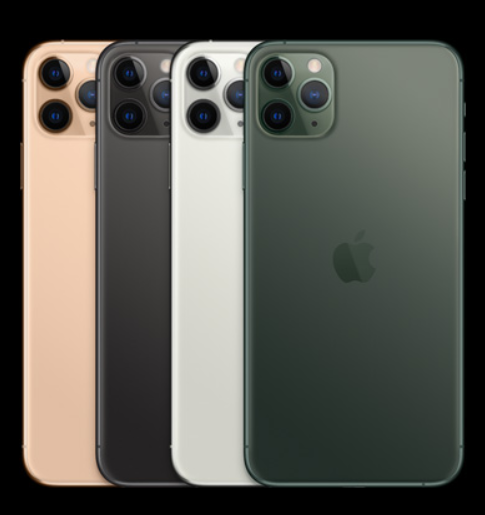 This is the first time Apple has put triple rear camera setup in a smartphone and this camera setup is available in iPhone 11 Pro and iPhone 11 Pro Max. All the three cameras are 12MP cameras. One of them is wide angle lens, second ultra-wide and third is a telephoto lens. The iPhone 11 has only dual camera setup at the rear with one lens wide and another ultra-wide. As we know, Apple cameras have a great quality and we are going to see next generation clearity in the pictures taken from these smartphones.
There is 12MP front camera in all the three smartphones and it even supports 4K video recording at 60fps.
Apple has also improved the battery backup of all the three smartphones. The iPhone 11 has one hour more battery backup than iPhone XR as claimed by Apple and it supports fast charging via 18W charger.
But this fast charger is not available in the box. iPhone 11 Pro and 11 Pro Max also have 4 to 5 hours more battery backup than iPhone XS and XS Max and they also support fast charging via 18W charger and good thing is that this charger is included in the box for these two smartphones.
These smartphones will be available in India from 27th September. The price of the iPhone 11 will start with Rs.64,900 while price of the iPhone 11 Pro starts with Rs.99,900