We are seeing a lot of new bikes in Indian bike market and every year, new models are introduced from various manufacturer. There are also performance oriented bikes with bigger engines and more power. Recently, many sport bikes with engines above 220cc having great performance are launched. Some people can afford these bikes but is buying these bikes is a right decision? No. here we tell you the reasons why you shouldn't buy these bikes.
1. Road conditions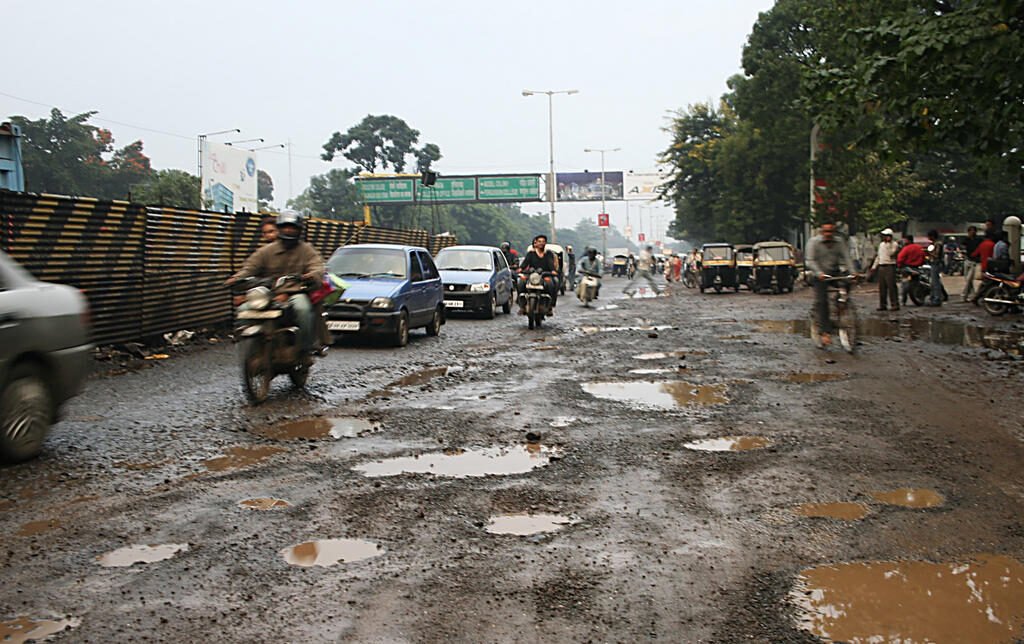 We all know that most parts of our country are not having good road conditions and due of these types of roads, we have to spend a lot of money on maintenance of our bikes. The parts of these bikes are very costly and they aren′t available easily. Also, the joy of riding these bikes can only be experienced on roads with good conditions. And you can′t enjoy full power of these bikes on such roads. Many highways in our country are in bad condition and riding with high speed on these highways is dangerous. You will never know when any people or animal bump into you. Most of these bikes have top speeds above 150km/hr but how does it feel if you can′t reach that speed?
2. Maintenance
You will think you have a lot of money and you can easily afford any part of your bike. But that is only one side of the story. Periodic servicing of these bikes can be easily done but when you have to change a different part of your bike, then you will know other side of the story. When your starter motor burns, brake gun gets damaged, piston rings get damaged, starter relay burns, your bike will have to spend some weeks in the service center. The above list of parts are only some examples. These parts are not easily available in the service center and the service providers will order the part of your bike only after preparing job card of your bike. This will may take some days or even some weeks. This means that your bike will stay at service center till receiving that part.
3. Mileage
Bikes with higher capacity engines obviously have lower mileage. There are many 200-220cc bikes in India which give a mileage around 35-40kmpl. But if you go above it, you don′t have to think about mileage. A 250cc bike will hardly give you a mileage above 30kmpl but bikes between 300-400cc will only give you 20-30kmpl. This is very close to mileage of four-wheeler and buying a car will be better choice. But you can buy a Royal Enfield Bullet because it has a very good mileage around 35kmpl despite having a 350cc engine. But sport bikes in that range will not be a good choice.
4. Ride Comfort
Ride comfort is the main thing which you should consider while buying a bike. The sports bikes above 220cc engines have a very aggressive position for rider and the pillion seat is also very small. So, if you ride these bikes even 15-20km, your wrists, back and neck will start paining. So, these bikes are not good for long journeys. Only Bajaj Dominar 400, KTM Duke 250, Yamaha FZ-25 have a good riding posture and comfort. But other bikes will not be a good choice when you are concerned about comfort.
5. Price
Price is the main factor when you buy any vehicle. The price of these bikes is above 2laks and some bikes with 300-400cc have on-road price above 4laks. So, is it bad if you buy a car instead of these bikes? A car is a lot more comfortable, can accommodate more people and can also save you from rain, cold and summer. In fact, a car will be a better choice than these bikes.
6. Mighty Beasts in The Market
So, here is the main reason. There are many beasts in the market ranging from 150cc to 220cc and they have very good performance, ride comfort, good mileage and low maintenance cost. Bajaj Pulsar range, TVS Apache and Yamaha R15 are some examples of these bikes. These bikes have very good acceleration, top speed and low maintenance cost. With Bajaj Pulsars, you can enjoy quick acceleration and ride comfort. With Yamaha R15, you can tackle corners with ease. There is every type of bike in this segment with which you can feel proud having one of them.