More than 50% mobile customers in India buy smartphones under 15000. They want a good package in this budget and they really get confused in picking a right smartphone. They want a smartphone which looks good, performs well, gives at least one day battery backup and which has a good camera. There are so many smartphones in this range but you have to choose the best one. So, we will directly come to the point and show you the current the best smartphone under 15000 in India .
And the best smartphone under 15000 in India is Redmi Note 6 Pro. These are the following special things about it which make it the best smartphone under 15000.
Design:
Design and looks matter while buying a smartphone and it has very looks and build quality. It has 6.26 inches 1080p Full HD+ display with 19:9 ratio and its screen to body ratio is very high. It is slim and there are so many color options. It is very fun to watch movies and playing games on this smartphone.
Complete Package:
Redmi Note 6 Pro is the only smartphone in this range which is the complete package. Is has a Snapdragon 636 processor which is very fast and glitch free, 64 GB internal storage, 4/6 GB RAM options, a big 6.26 inch screen and it looks good. It has Android 8.1 Oreo software. There is also a 3 GB RAM variant with 32 GB internal storage but we are considering only the 4 and 6 GB RAM variants here.
It also has the best cameras in this price range. It has a 12+5 Megapixel dual camera at the rear and 20+2 MP dual camera at the front. Mi calls this a ′Quad Camera′ setup and this smartphone is specially designed for photography. This means you can even take portrait shots from the front camera of this smartphone with good details. No other manufacturer gives you this camera setup at this price.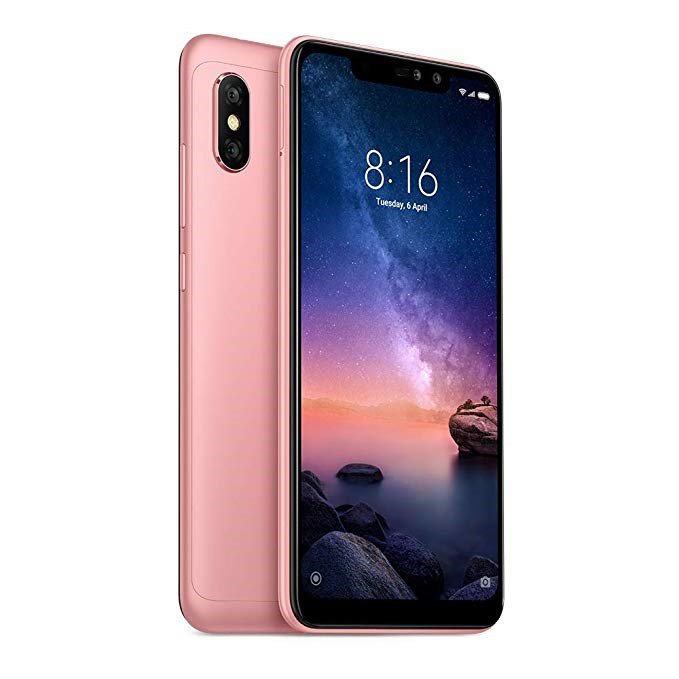 Processor:
The Snapdragon 636 is a very fast processor and no other manufacturer gives this processor at a price under 15000. When this processor combines with 6 GB RAM, it will even outperform smartphones in the higher range. You can work with ease and can play heavy games without any lag.
Battery:
It has a big 4000 mAh battery and it will definitely last you more than a full day. It also supports fast charging which means that you will not have to plug your phone to charger continuously. You will live a trouble free life with this smartphone.
Good service network:
Mi is one of the top smartphone manufacturers and its service network is also strong. Even if any problem arises in your phone, you can easily fix them with the help of care centers. Motorola and Nokia also have a good service network but they won't give you that type of package in this price range.
Negatives:
There are no big negatives about this smartphone. There are just ads in the MIUI which pop up when you open some apps and this might be irritating and you may not like MIUI.
So, by considering all the above factors, Redmi Note 6 Pro is currently the best smartphone in India under 15000.