Motorola has launched its new smartphone Moto G7 with so much confidence and you might be waiting for it if you are a Moto fan.This is a midrange smartphone and its features are limited compared to its price. Before choosing this smartphone, let's read this article and decide whether it is right smartphone for you or not.
Design: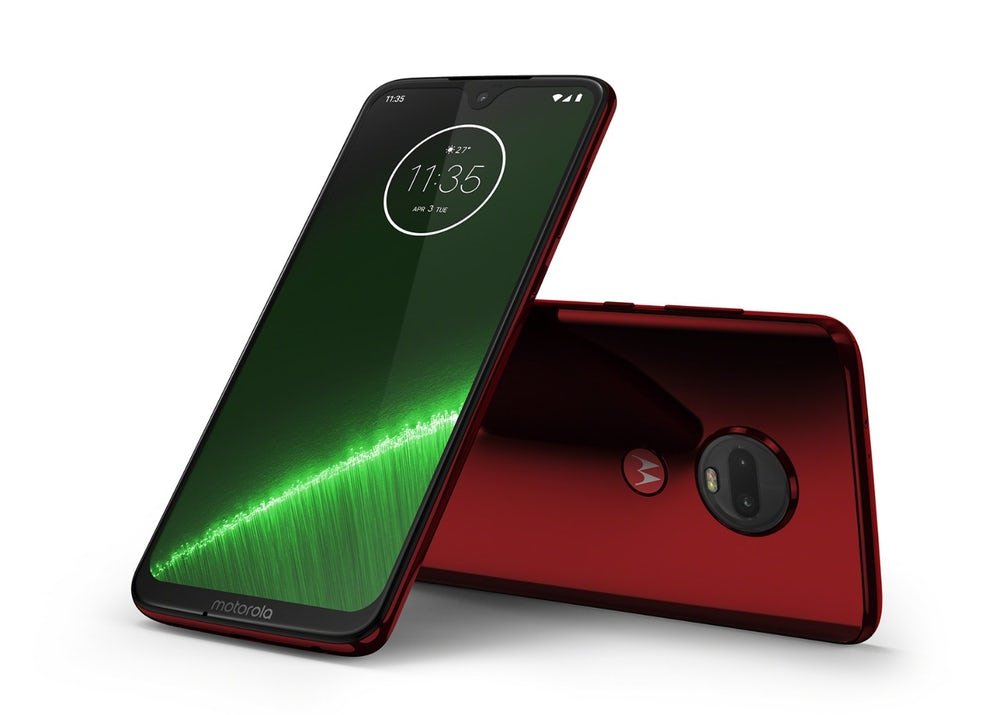 It has a 6.2 inches 1080 x 2270 pixels IPS LCD screen with water droplet type display. It has Corning Gorilla Glass 3 on both front and back. The frame of this smartphone is a plastic frame but it feels just like a metal frame. It has a USB Type-C port and headphone jack is placed at bottom. The fingerprint sensor is placed at the rear. It has a 64GB internal storage and has a dedicated microSD card slot. This means you can use two SIM cards and one memory card at a time on this smartphone. Overall, like other Motorola smartphones, it has great looks and a good build quality and it looks premium.
Software:
It has stock Android 9.0 Pie with stock android. You will experience the pure Android OS on this smartphone.
Performance:
This smartphone has 4 GB RAM with 64 GB storage and a Snapdragon 632 Octa-core processor with Adreno 506 GPU. Motorola claims that this smartphone is 50% faster than previous generation smartphones. But this processor and GPU are the biggest drawbacks of this smartphone. The cheaper Moto One Power has a better processor and GPU than this smartphone and smartphones from other manufacturers have far better processors than this at a lower price. You can perform daily tasks just like average midrange smartphone and gaming experience is not so good.
So, as considering performance, Motorola has failed to give us a complete package at least in this price range.
Camera:
Coming to the camera, there is a 12+5 MP Dual camera setup at the rear with which you can take decent shots in good lighting conditions. The portrait mode is not as good as competition and images taken in low light conditions even in normal mode are not that good. You can record 4K videos with the rear camera.
There is a single 8MP camera at the front which is average and uses a screen-flash in low light. There is a portrait mode present here also but again, it is not that good.
So, there is just an average camera on this smartphone and if you want a smartphone with a good camera, this smartphone is not for you. The cheaper smartphones from Xiaomi have far better cameras than this.
Battery:
There is a 3000mAH battery and as usual, it has Motorola Turbopower charger. This battery will last you a full day and will charge quickly.
Negatives:
If you want to search negatives, just neglect its looks and battery. All other things are negative. Performance is not as expected and there is an average camera, if Motorola would have priced this smartphone at around Rs.10000-11000, then it would be OK. But Motorola has priced this smartphone at around Rs.16999 and at this price, there are so many better smartphones from other manufacturers.
Should you buy it?
When you are buying a midrange smartphone, you should see what features you are getting at that price. This smartphone doesn't give you the things which you should get at such a high price. You should go for Redmi Note 7 Pro instead of this smartphone. It will be a foolish decision to buy this smartphone at such a high price.