Panipat is a historical movie based on the third battle of Panipat that took place in January 1761. It stars Arjun Kapoor, Sanjay Dutt, and Kriti Sanon in lead roles as Sadashiv Rao Bhau, Ahmad Shah Abdali and Parvati Bai respectively. Its trailer is released on the youtube channel of Reliance Entertainment on 4th November. If you haven't watched this, you can watch this on the following link:
This battle took place between Peshwa Sadashiv Rao Bhau and Ahmad Shah Abdali and their armies in Panipat, a city located in Haryana. It was the third biggest battle in the history of Panipat, so it is called as the third battle of Panipat. Two battles happened in this city were in 1526 and 1556. Ahmad Shah Abdali marched to India with an army of over 1 lakh warriors to take on the Maratha kingdom. That's why Maratha kingdom decided to send Sadashiv Rao Bhau, commander in chief of Peshwas to stop him. Some Indian rulers also supported Ahmad Shah Abdali to defeat Sadashiv Rao Bhau. And this movie will feature all of this.
Parvati Bai was Sadashiv Rao Bhau's wife and she also took a part in this battle. For your knowledge, Sadashiv Rao Bhau was the nephew of Bajirao Peshwa that we saw in 'Bajirao Mastani' movie and his father's name was Chimaji Appa.
From the trailer, it seems that this movie will portray this battle in a very realistic way in front of us. The role of Ahmad Shah Abdali seems to be well played by Sanjay Dutt and Kriti Sanon suits in the role of Parvati Bai. There are some Marathi dialogues in this film also and they are used at the right time. Arjun Kapoor's physique suits the role of Sadashiv Rao and people will love watching him fighting with his sword.
Coming to the reality, Ahmad Shah Abdali defeated Peshwa army with the help of massive army, newer weapons and local Indian rulers. Sadashiv Rao fought bravely till the end but was killed in this battle. His wife left the battlefield to reach hometown. But we are not sure if the movie will portray that as Ahmad Shah Abdali is villain in this movie and every movie should have a happy ending. Maybe the movie will feature the battle only before the death of Sadashiv Rao or it may also feature the death of Ahmad Shah Abdali. Whatever it may be, we can realize it only after watching the movie.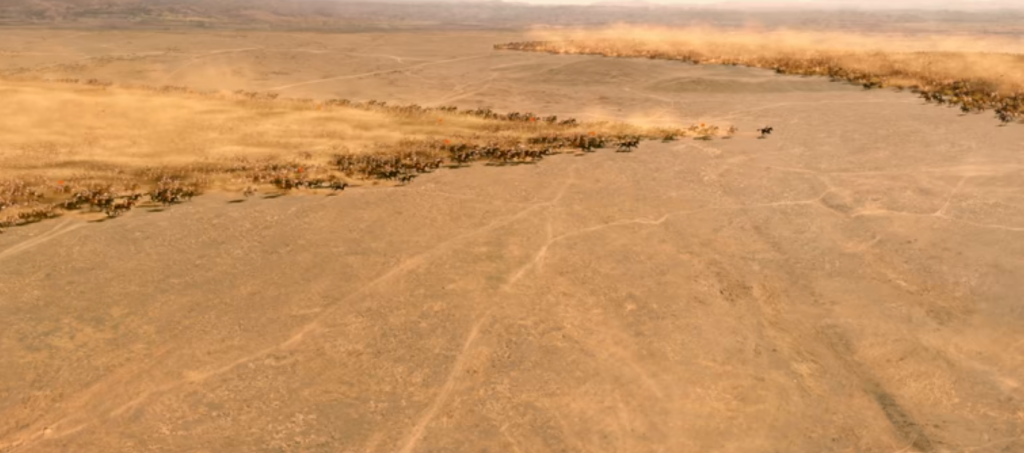 The movie is releasing on 6th December in theatres.