The most awaited smartphone from MI is launched to create a blast in the market. It has so much features which other smartphones in this price range don't have. It has a Qualcomm Snapdragon 675 processor which is far better than Snapdragon 660. MI has already created a hype regarding to its 48 + 5MP rear camera. But is this worth it? Want to know both positive and negative points about it? Should you buy it? Let′s find out
So the Redmi Note 7 Pro is launched in two variants, one with 4 GB RAM and 64 GB internal storage and other with 6 GB RAM and 128 GB storage. All the other specs are same for both the variants.
Design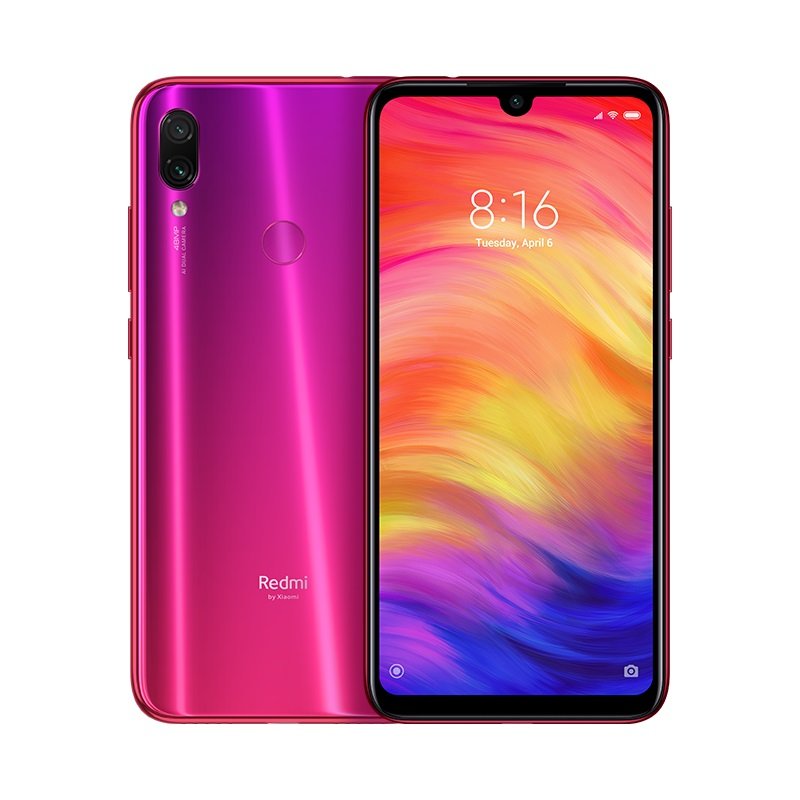 It has a 6.3 inches 1080 X 2340 pixels Full HD plus display with good viewing angles and has corning Gorilla glass 5 on both front and back. It has a dot notch display. Its fiber frame feels just like metal. The fingerprint sensor is placed on the back and there is a bump of 48+5MP Dual rear camera on the back. There is a 13MP camera at the front and it has a USB Type-C port at the bottom. But there is a hybrid Dual SIM slot and due to this, you can use one SIM card and one memory card or two SIM cards at a time.
Software:
This smartphone has Android 9.0 Pie with MIUI 10. This MIUI has ads which you can disable in settings but you can′t fully disable them. Anyways, they pop-up in some apps.
Performance:
This is the best thing about this smartphone. It has a Snapdragon 675 Octa-core processor which is even faster than Snapdragon 660. So, you can do multitasking with ease. Also, playing heavy games is so much fun on this smartphone. You can play heavy games without lag for hours. We can consider this smartphone as a ′Smartphone for Gamers′. This is the best thing MI has done because no other manufacturer gives you this processor at this price range.
Camera:
This smartphone has created storm in the market mainly because of its 48 + 5 MP rear camera. But the point to be noted is this camera shoots 12MP pictures with 48MP camera. If you want the resolution of full 48MP, you have to switch to ′Pro′ mode in camera. But when you shoot photos with this 'Pro' mode, it takes more than 7 to 8 seconds to save the image. Also, at 48MP, the size of images is increased very much and it might be more than 20MB. The quality of 48MP pics and 12MP pics is nearly same. The 48MP camera is not as we expected it to be but it is quiet good.
But when it comes to picture quality, you can take good pictures with rear camera. The portrait shots also have very good quality and edge detection. Overall, this smartphone has better camera than its competitors. The photos taken with normal mode and 'Pro' mode, i.e. 48MP are almost same. There is not much difference in them. So, we recommend you to stick to normal mode as your camera will work fast in this mode and you can also save memory.
You can shoot 4K videos with the rear camera and it also has EIS.
There is a 13MP front camera and its quality is quiet good. You can also take good quality portrait shots with this front camera. The problem is with portrait shots only when there is low light. Due to low light, the edge detection doesn't work properly but you can take good pictures with normal mode in low light.
Battery:
This smartphone has a 4000mAh battery and its battery backup is very good. The battery of this smartphone lasts for one and a half day under moderate usage. Even under heavy use, it can last for a full day. So, you don't have to worry about battery backup of this smartphone. This smartphone supports Quick Charge 4.0 but this charger is not included in the box. You have to buy this charger separately.
Negatives:
Ads in the MIUI which might be annoying.
The fast charger is not included in the box.
There is a hybrid SIM slot and you cannot use two SIM cards and one memory card at the same time.
Should you buy it?
So, considering all the above factors, its negative points are not that big and MI gives you a very good smartphone with best processor, camera, design and battery. So, you don't have to think before you buy it. Just buy this smartphone and you will enjoy a top notch performance at a reasonable price.