If you are looking for perfect earphones with good looks, sound quality, usable in gym or while running having a low price, then Boat Bassheads 100 is a perfect match for you and we are going to give you its review with both positive and negative things.
Design:
Looking at design, these earphones are the perfect to look at. These are the most attractive earphones with ear tip housing design inspired by ′Hawk′ bird and have 1.2m long cable. It has 10mm drivers for high quality bass. So, overall, these are the most affordable earphones with sporty and attractive looks. These are the earphones that everyone will look at when you hit the gym with them. It also has call receiving/music pause button placed besides mic. These earphones doesn't have the heavy cable as in Boat Bassheads 225 so that they have a good grip with your ears.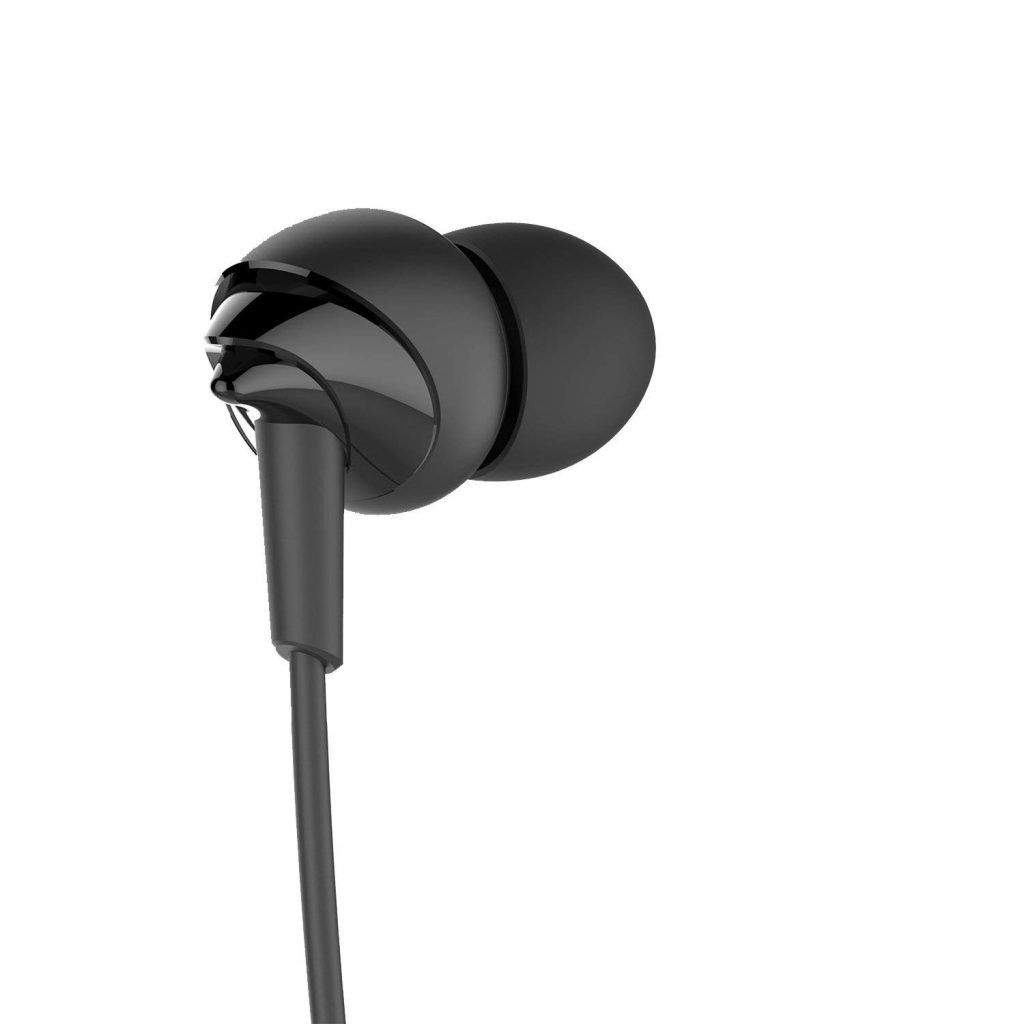 Sound quality:
As the name suggests, Boat has added extra bass so that listening songs is lot more fun. Its 10mm drivers deliver a good punch in sound. So, considering sound quality at this price range, these are one of the best earphones. Again, to improve call quality, Boat has put HD microphone to deliver crystal clear sound to the receiver.
Negatives:
Considering the price and the quality, there are no negatives about this product. Buyers of these earphones will always recommend you to buy them.
So, if you want to show off, these are the earphones you should buy. Its convenience of using outdoors makes it a perfect alternative for Boat Bassheads 225.