Honda's City is the most popular premium sedan in India for two decades and hasn't lost its popularity even with the launch of new competitors. This is because of its engine, reliability, looks, and features. This car is also recognized as a status symbol. The current model sold in India is its fourth-generation model in India and Honda is also planning to launch its fifth-generation model next year.
Its base model is SV petrol which has an On-road price of around 12 lakhs and this basic model also provides every essential feature like electrically adjustable mirrors and integrated music system. The top of the line petrol manual transmission ZX variant has an On-road price of around 15.50 lakhs and it offers luxury features. Airbags and ABS is standard in all variants while the ZX variant has 6 Airbags and other variants have 2 Airbags.
Starting from the looks, no doubt it is one of the best looking cars in the market. It looks perfect from every angle that will attract your eyes. The same story is inside. Its interiors are beige colored and are very appealing. Seats are comfortable and there is also center armrest with cup holders in the rear. Three-person can sit in the rear but the middle person will be a little bit awkward due to rear AC vents. Overall, this is a very comfortable car to be in.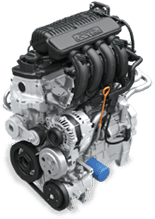 So the City has a 1497cc 4 cylinders petrol engine which produces 117bhp of power and 145Nm of torque. This engine is very refined and powerful and this is the main reason for the popularity of this car. The mileage is 17.4kmpl as claimed by the company but is may vary depending on your driving habits.
The ride quality is one of the best things about City. Its chassis and suspension is set up such as the car rides comfortably at higher speeds and handles too well. This is the car with which you can comfortably cruise at high speeds and this is the thing whether its competitors are not as good as it.
So considering all the above factors, this car turns out to be one of the best cars in this segment. This is the most popular car from Honda in India and is also low on maintenance considering its segment. You can totally rely on it and can go to long trips in this car. Negative point is just the high price of this car, otherwise, this car is the best choice for you if you are planning to buy a premium sedan.